Mahalo Gas Project
PL 1082 and 1083
PCA 302, 303 and 304
Overview:
Joint Venture between Comet Ridge (70%) and Santos (30%).
Located in the Dension Trough, approximately 240km west of Gladstone in the southern Bowen Basin.
The initial focus for development of the Project will be in the two Petroleum Lease (PL 1082 and PL 1083) areas that were awarded June 2020.
The project has been heavily appraised to date, with strong flow rates achieved and reserves independently certified.
Strong project fundamentals:
Fully licenced – development ready with Petroleum Leases and environmental approvals granted.
Shallow depth – between approximately 180 to 400 metres to target coals (low drilling and completion costs).
Permeable coals – Mahalo 7 and Mira 6 short lateral pilot wells flowed between 1200 to 1500 standard cubic feet of gas per metre of coal intersected.
Very low water production – resulting in lower capex and opex.
No coal or clay fines production – reducing workover opex.
High gas quality – pipeline spec gas and almost no CO2 (measured at only 0.05%).
Close to infrastructure – approximately 65km connection to GLNG and Jemena pipelines to Gladstone.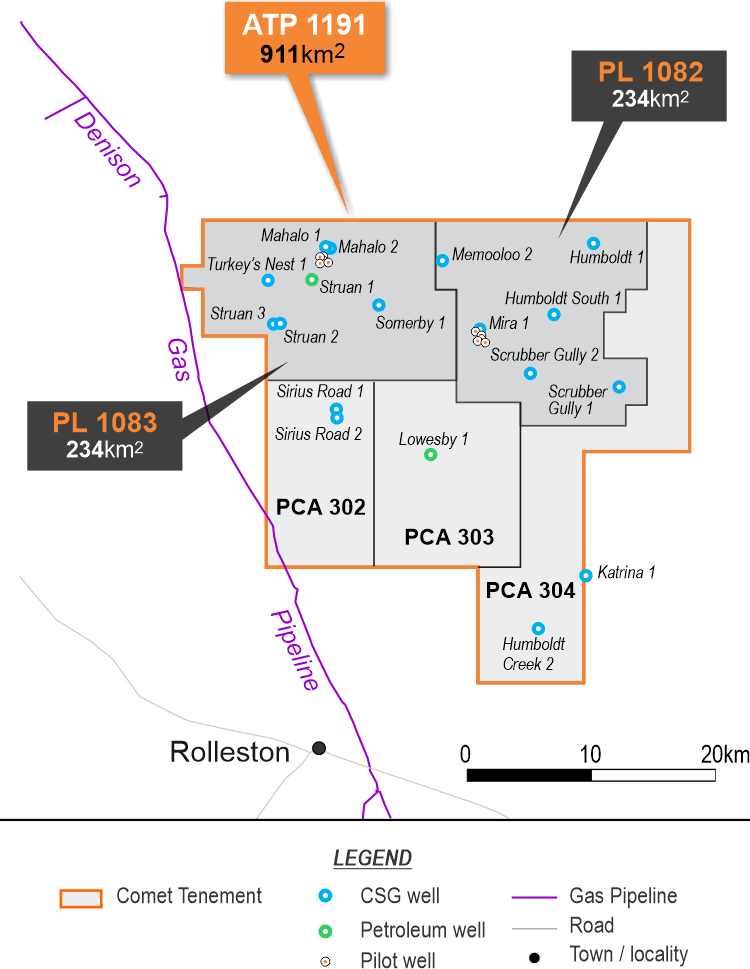 Increased equity: In August 2021, Comet Ridge entered into a binding agreement to acquire Australia Pacific LNG Pty Limited's (APLNG) 30% interest in the Mahalo Gas Project, taking Comet Ridge's interest from 40% to 70% on completion (Acquisition). At the same time, Comet Ridge executed funding and option agreements with continuing Mahalo Gas Project partner, Santos Limited. This provides Comet Ridge with loan funds from Santos to complete the Acquisition and in exchange, Santos has options to equalise its interest in the Mahalo Gas Project (with Comet Ridge) to 50% (as well as acquire 50% interests in Mahalo North and Mahalo East).
Comet Ridge completed the acquisition of the additional 30% Mahalo Gas Project interest on 28 June 2022, taking its net interest to 70%, resulting in a significant increase in the Company's net gas reserves and resources for the Mahalo Gas Project (before accounting for Santos option exercise).
Comet Ridge Net Certified Reserves and Resources (PJ) for Mahalo Project

Development Plan – The arrangements with Santos to potentially equalise equity interests across the Mahalo Gas Project, Mahalo North and Mahalo East provides for a larger initial development project focused on the high productivity fairway inside these three permits.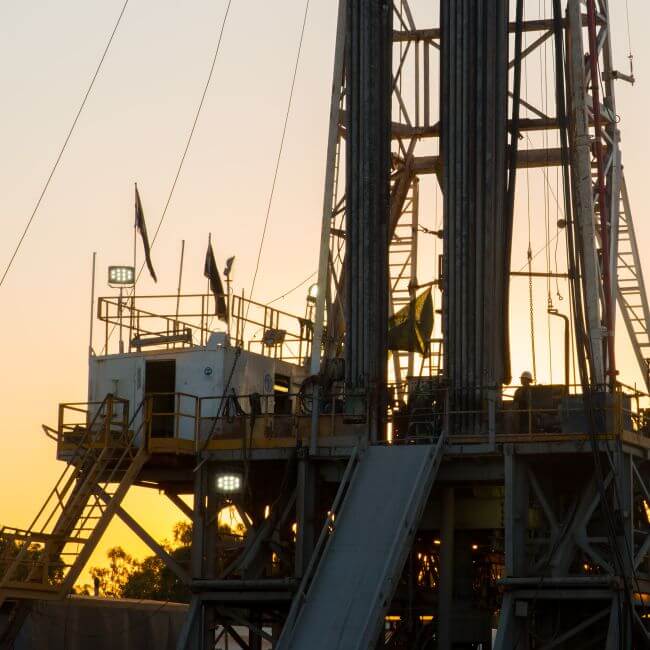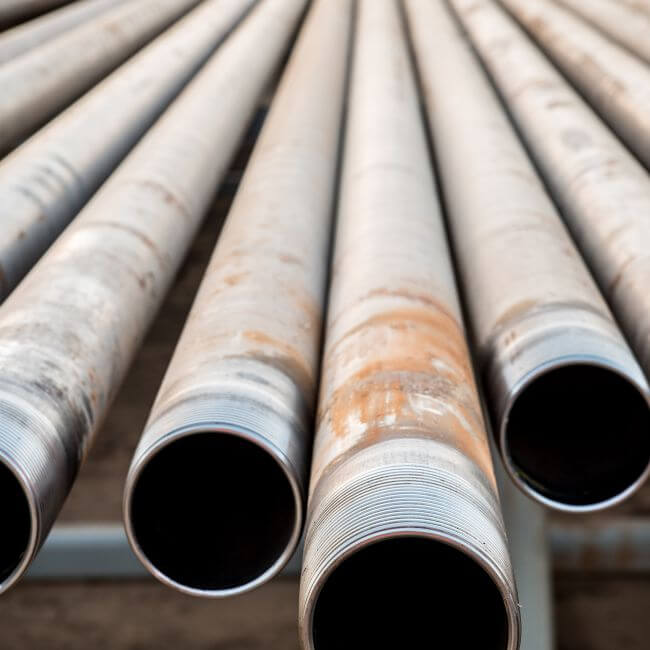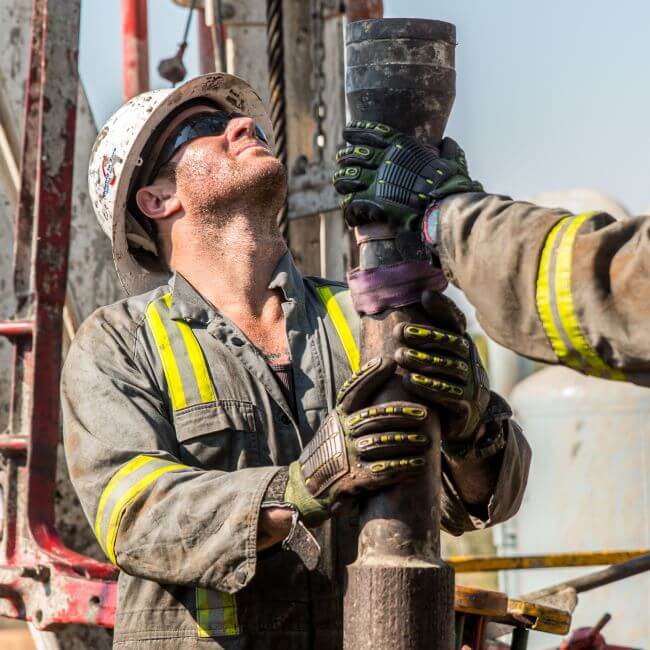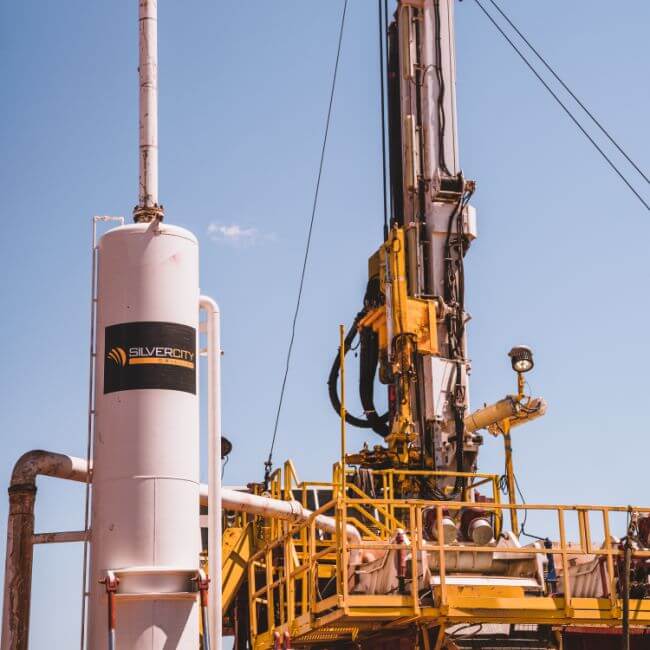 Comet Ridge
ABN 47 106 092 577
Level 3, 410 Queen Street
Brisbane QLD 4000
GPO Box 798
Brisbane, QLD 4001