Overview:
Comet Ridge 100% equity interest and operator.
Total project area of 450km2.
Permit awarded in April 2020.
Highly prospective given its location directly north of, and contiguous with, the Mahalo Gas Project.
Environmental Authority (EA) and Native Title agreement in place.
Gas produced from Mahalo North is subject to domestic supply conditions.
Subsurface analysis:
A significant database of well and seismic data exists from historical coal and petroleum exploration.
The data provides high confidence in the productive coal fairway and the ability of strategically placed pilots to deliver meaningful gas volumes.
.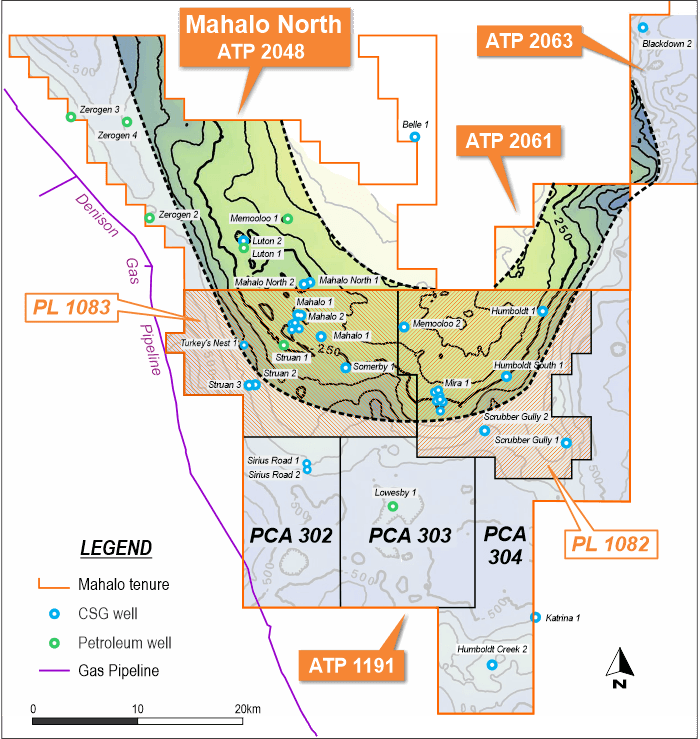 Pilot drilling program:
The objective of the program is to demonstrate the production potential of a longer, development-length lateral well in the high productivity fairway and certify initial gas reserves and contingent resources.
Comet Ridge commenced appraisal activities at Mahalo North in the second half of 2021:
Drilling Mahalo North 1 vertical well and coring to confirm key coal reservoir data from lab analysis;
Drilling Mahalo North 2 dual lateral well, which intersected Mahalo North 1 through the target coal reservoir; and
Completed Mahalo North 1 wellhead and installation of surface production equipment.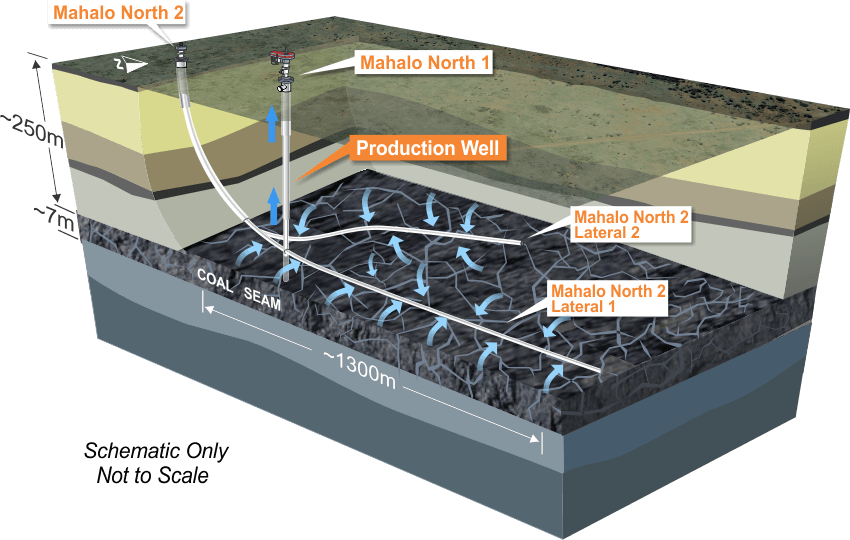 Pilot testing operations:
Results from the drilling of Mahalo North 1 vertical well and Mahalo North 2 lateral well have been very positive and exceeded Comet Ridge's pre-drilling expectations.
The Mahalo North 2/1 production test commenced in January 2022.
Based on the Company's experience from the very successful Mahalo 7/6 and Mira 6/2 production tests in the main Mahalo Gas Project, a slow and controlled reduction in pressure in the reservoir in this manner allows these particularly productive fractures in the coal seam to remain open and the best possible gas flowrate to be achieved.
This process follows how production wells would be brought online during development.
Comet Ridge is expecting strong water and gas rates from this pilot well.
In anticipation of these higher water and gas rates Comet Ridge secured a third and larger water storage tank which was installed in February 2022.
Pilot Well now achieved the highest recorded gas flow in the Mahalo Gas Hub area. Currently flaring gas from the Pilot Well, confirms the high productivity fairway extends into Mahalo North.
Comet Ridge engaged Concept Environmental Services,  one of Australia's leading providers of sustainable fluid solutions and renewable energy systems, to install a 7.3 ML storage tank to manage the produced water from the Mahalo North production test.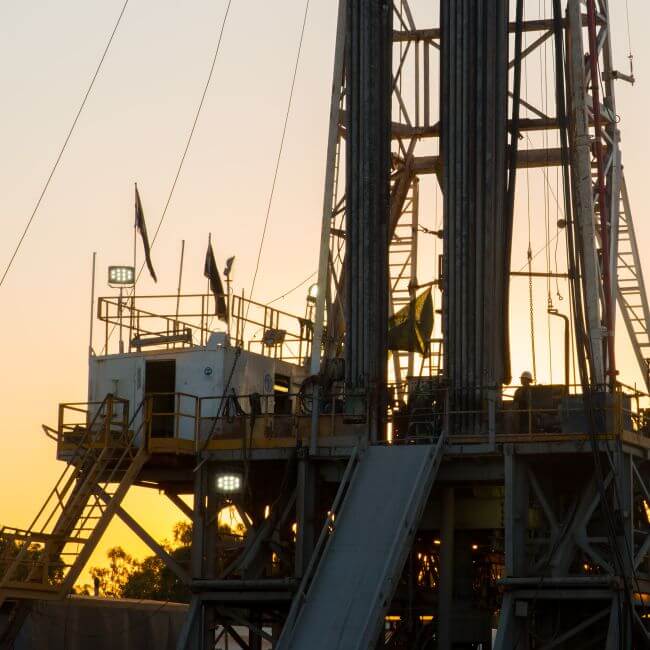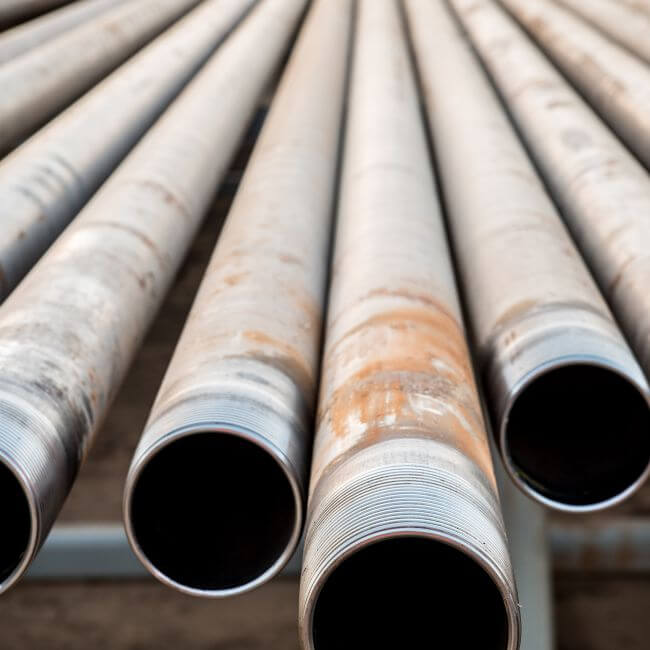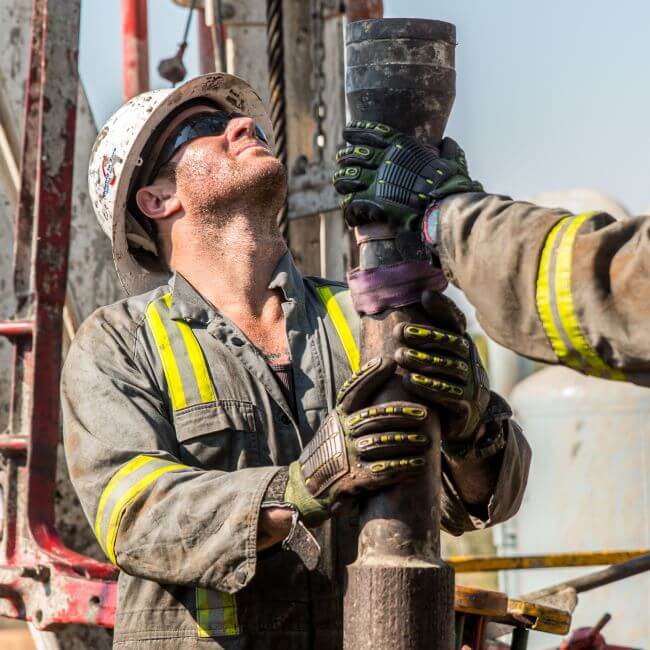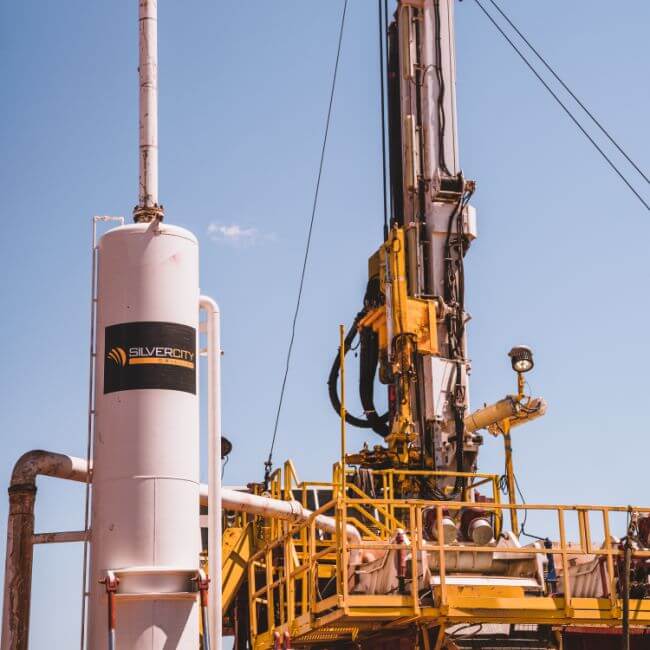 Comet Ridge
ABN 47 106 092 577
Level 3, 410 Queen Street
Brisbane QLD 4000
GPO Box 798
Brisbane, QLD 4001